Kingdom Builders taught by Steven Burger and Travis Koestner meet on the upper level, down the hall to the new building on the right.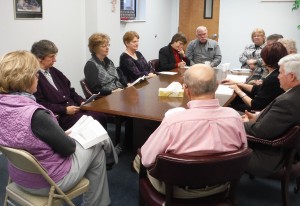 Working Class Christians taught by Carole Barbour meet on lower level at the end of the main hall.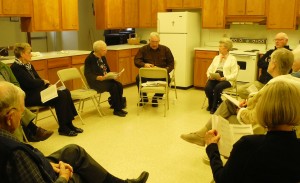 Distinguished Adults taught by Abe Rohrbach meet on the lower level in the old kitchen.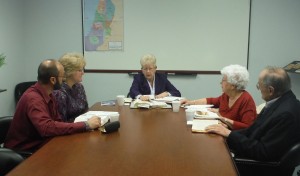 The Bereans taught by Kathy Grant meet on the lower level in the conference room. The class name means people committing themselves to "searching the scriptures daily."