At California UCC we offer Confirmation for those in the eighth grade culminating in the reception of full church membership. Confirmation lasts approximately six months during the school year and involves the study of the Hebrew Bible, New Testament, the Apostles Creed, the Lord's Prayer, and the Ten Commandments. The Evangelical Catechism is furnished to each student and is used as a guide for the course.
Meet the Class of 2017
L to R: Alyssa Graczyk, Elizabeth Ash, Ross Deeken, Rev. Lovins, Lauren Spillars, and Garrett Burger.  Absent for photo was Maddie Sedgwick.
Confirmands Share Statement of Faith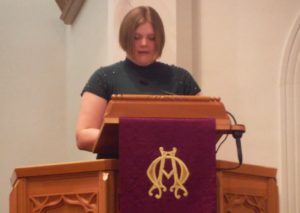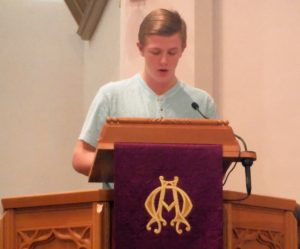 Madalynn Sedgwich                                                                                 Garrett Burger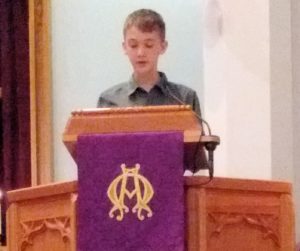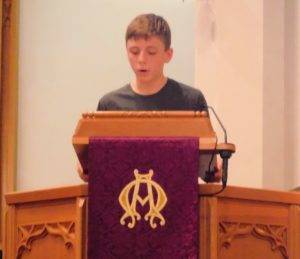 Kyle Freiner, friend of our congregation                                              Ross Deeken
Confirmation Reception 4/5/2017                                                                  Confirmation on Palm Sunday 4/9/2017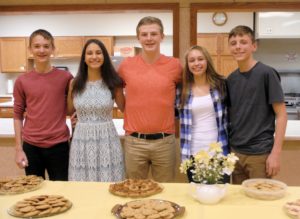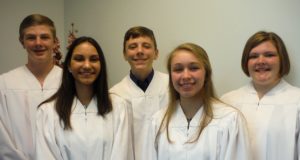 L to R: Kyle, Elizabeth, Garrett, Lauren, & Ross                                          L to R: Garrett, Elizabeth, Ross, Lauren, & Maddie