December 2017 Calendar of Events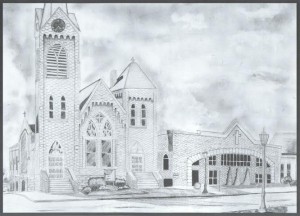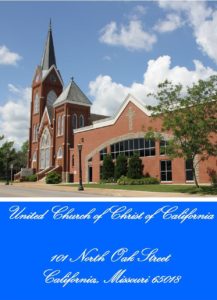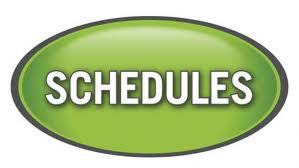 Good News to Share:
Thanks for Your Donations to the Giving Tree

New Consistory Member

Recently, at a special congregational meeting, Allison Kruger was elected to fill the Consistory vacancy left vacant when Bryan Wolford resigned.  Thanks, Allison, for your willingness to serve!
**********
ANGEL TREE                   Gifts should be returned between Dec. 6th &  Dec. 10th.  All angels have been adopted. Thanks!
Have you got good news to share?
Contact Nancy Lewis with information and/or pictures that you'd like to share with our church family.
Conference and Denomination Resources:
Missouri Mid-South Conference Website: Check here for Conference Annual Gathering Information:   http://www.missourimidsouth.org

United Church of Christ National Website:  http://www.ucc.org/
Summer Church Camp Information:
                  Camp Aurora Website: www.campaurora.org
                  Camp MoVal website: www.campmoval.org
Announcements: 
Practice Schedule for
Sunday School Christmas Program

Sunday, December 10:  Pick up your child no later than 1:30 p.m. (lunch provided in Friendship Hall)
Wednesday, December 13:  6:30 to 7:30 p.m. (Practice music)
Sunday, December 17:  Pick up your child no later than 1:30 p.m. (lunch provided in Friendship Hall)
Wednesday, December 20:  Dress rehearsal: 6:30 to 8:30 p.m.
Sunday, December 24:  Practice during Sunday School:  9:30 – 10:10