We Welcome New Members
February 12, 2017

Connie Bestgen (lifetime member) and husband, Jay Bestgen, a longtime friend of the congregation, became a member.
September 11, 2016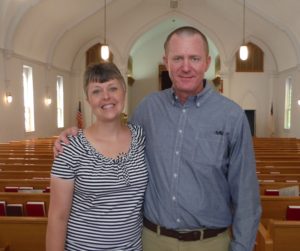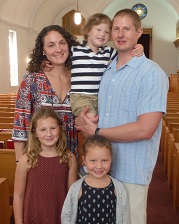 Melissa and Robert Weis                                             Michelle and Ronnie Kissick, Emma and William              Lisa and Damon Motley, Ava, Amelia, and Easton
On July 19, 2015 people were welcomed into membership.  Rev. Lovins welcomed them with warm greetings (l to r) Rev. Lovins, Bryan and Anny Wolford, Melinda Bookout, Wade and Rashelle Reed and Steve Seehusen.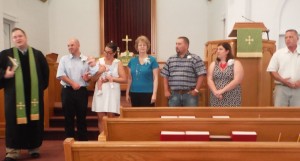 The congregation greeted new members after worship.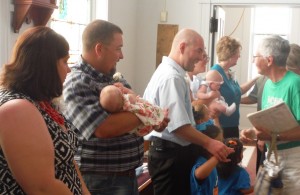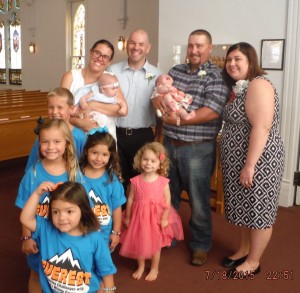 The Wolford and Reed families posed with their children.
************************************************
INDEPENDENCE DAY PARADE July 4, 2016
 The Evangelism Committee organized a cookie and drink booth for the Independence Day parade watchers.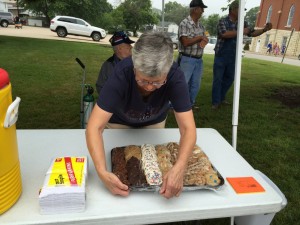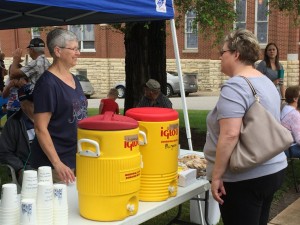 We were well represented in the parade with 2 floats, bike riders, and walkers.