Accessibility
Our facilities are fully accessible to all. Entering the building through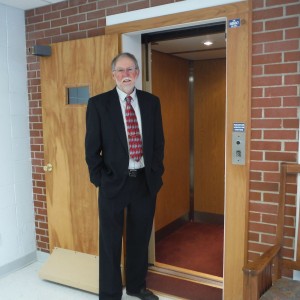 the lower level parking lot doors, there is an elevator nearby for access to the sanctuary and all of the upper level. A Consistory member is assigned to operate the elevator each Sunday.  Accessible restrooms are available on both levels.
On Sunday mornings, large print bulletins and assistive listening devices are available. Simply ask an usher for assistance.
If you have a question or a need that is not addressed here, please call the church office at 573.796.4885.